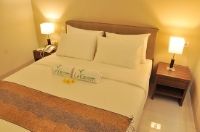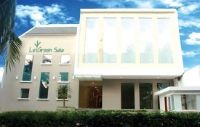 LeGreen Hotel & Suites is a hotel chain with quality and high standards. Carrying the concept of Budget Hotel Rate whiuch make the hotel an affordable one and highly prioritize cleanliness for the convenience of the customer.

The entire chain of LeGreen Hotel & Suites is managed by PT. LeGreen with more than 13 years experience in the hospitality business, management and operational in the field of hospitality, design and construction, interior, furniture, and landscape.

The entire building and rooms are designed with great detail for the sake of emphasis cleanliness. By using high quality materials, facilities, quality service, and strategic location selection.

LeGreen Hotel & Suites is committed to improving residential networks with higher quality service and better facilities. We continue to grow and currently available in strategic locations in some of the business district of Central Jakarta, South Jakarta and other big cities.