Berkah Ramadhan Promo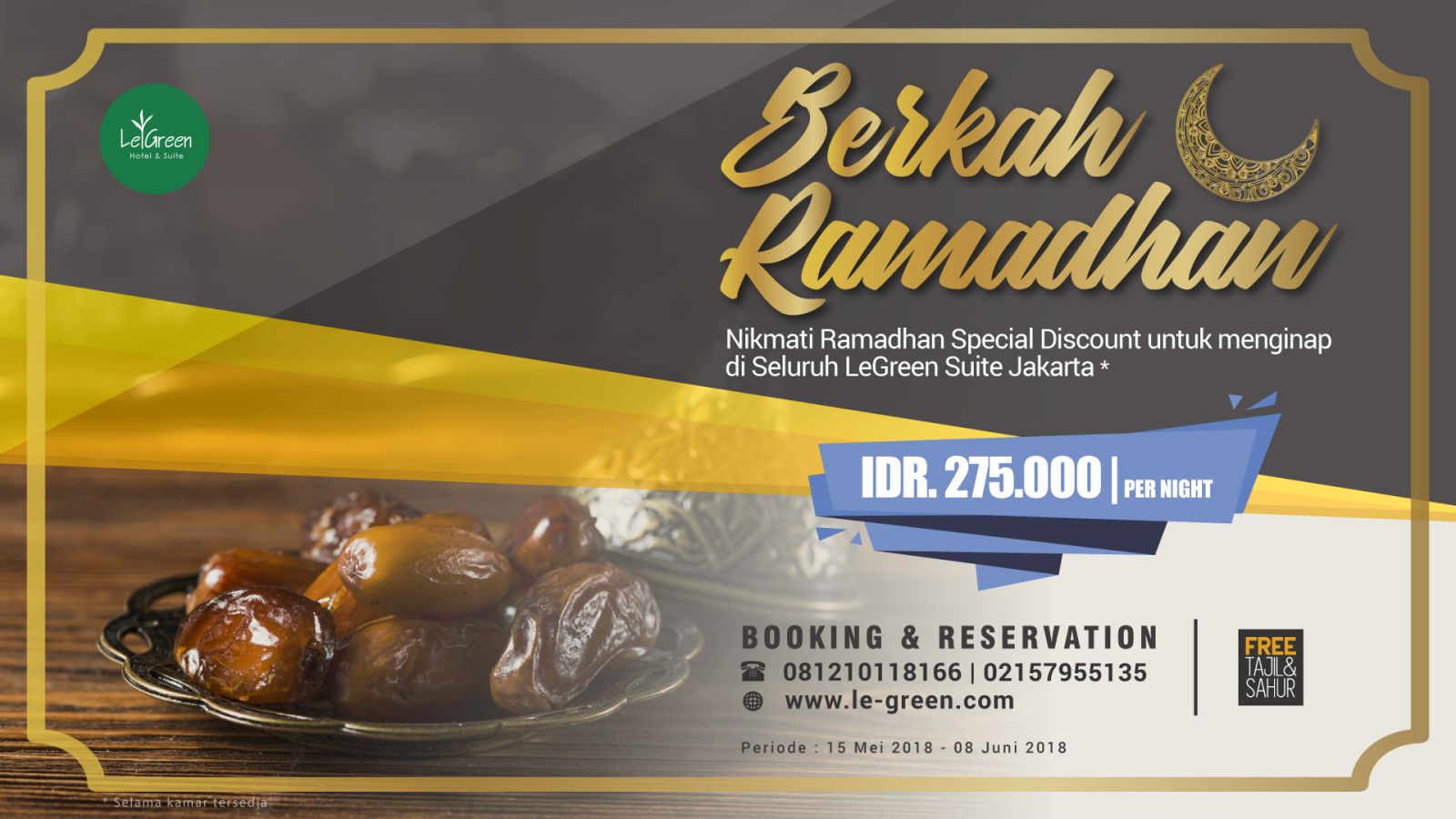 The month of fasting has come, it is time we carry out the sacred obligation to fast and refrain. Activity, daily work or journey trips as usual we do in this month.

For those of you who have a travel assignment to the Jakarta area, LeGreen Hotel & Suite presents "Berkah Ramadhan Promo 2018" for our lodging accommodation in all branches in Jakarta.
Only Rp. 275.000 / Night includes all the suite facilities we provide. We also provide Sahur (light breakfast & Tajil)
This promo is valid 15 May 2018 - 08 June 2018.
Happy fasting